Tour Overview
Athens
The city of goddess Athena, birthplace of democracy, with timeless allure, culture, and history. After a warm welcome at Athens airport, your private chauffeur will convey you to your lodging driving through the city highlights for a first introduction to the charms of the Greek capital. The balance of the day is at your leisure to explore the city on your own and feel like a local following our recommendations.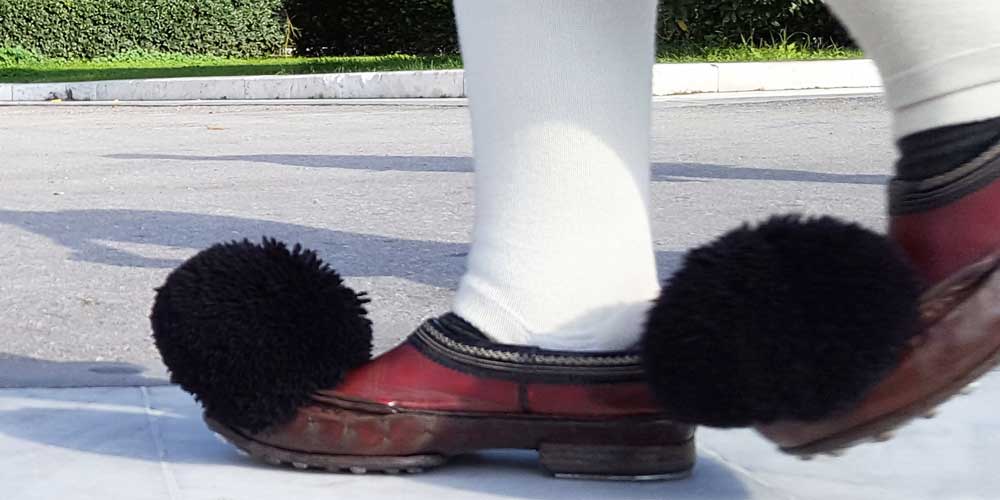 Athens
This morning with your PRIVATE guide, you will enjoy a tour of the highlights of Athens, including, the old town, the Acropolis, and the new Acropolis museum. After the tour, introduction to the Greek food culture by walking through traditional Athenian neighborhoods and trying different snacks, olives and wines with your private guide. Lunch will be arranged in a traditional taverna.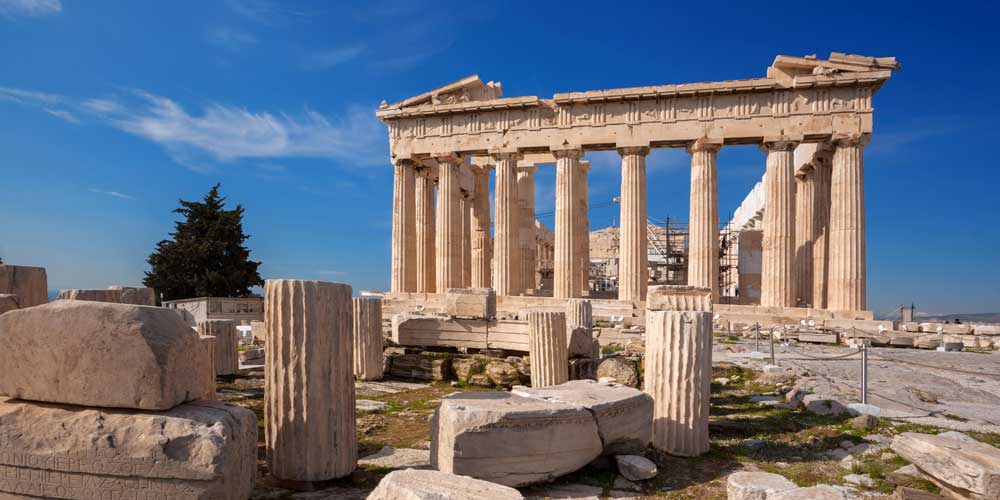 Crete, Chania
Private transfer to Athens airport to catch the flight to Crete, Chania. Crete, Chania, the island that is home of Europe's first major civilization with dreamy villages, splendid beaches, ancient history, wonderful cuisine & vibrant sites. Our local driver will welcome and transfer you to your hotel.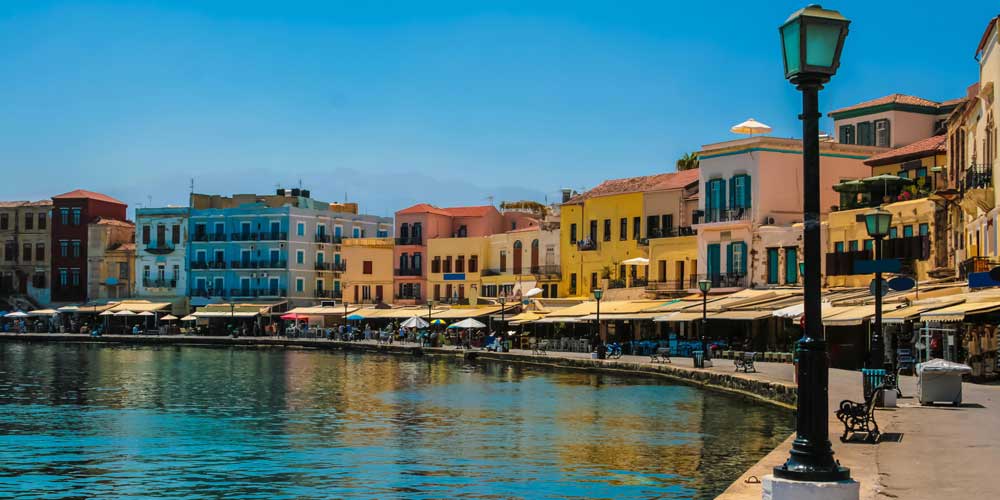 Crete, Chania
Samaria Gorge is Cretes' most famous attraction and the longest gorge walk in Europe. The Canyon is located inside a large, protected National Park. Spectacular scenery, an awe inspiring ravine and a real sense of achievement – to walk through Samaria Gorge is an unforgettable experience from the Omalos plateau, through the huge and impressive gorge and down to the coastal village of Agia Roumeli where you can swim in the crystal clear Libyan Sea.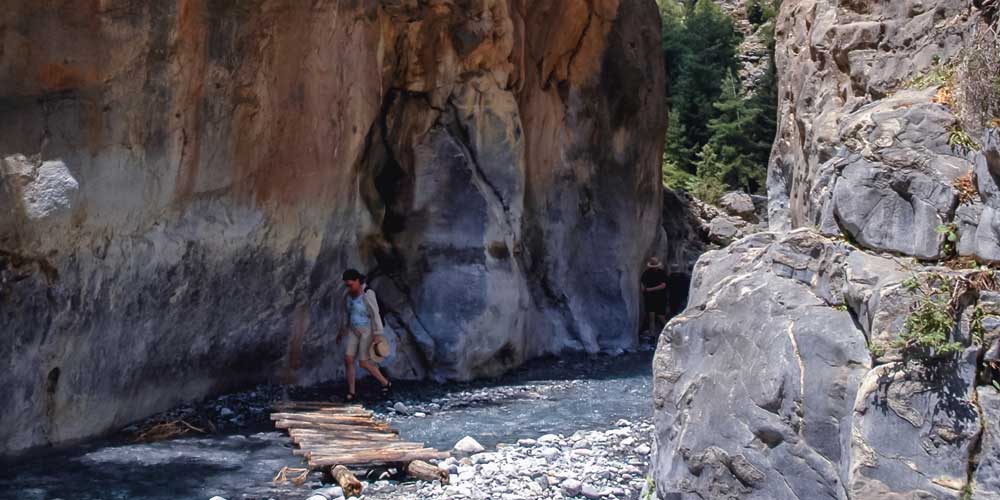 Crete, Elounda
Morning departure with your PRIVATE guide. You will drive eastward along the island's north coast stopping to tour the old Venetian / Ottoman era city of Rethymnon. The city was fought over for centuries by the Venetians and the Turks. After the corsair-turned Ottoman admiral Barbarrosa, sacked Rethymnon in 1538, a massive fortress was built to defend the city. A century later the city fell to the Ottomans who held it until 1897. Next you will arrive at the Minoan capitol of Knossos, first discovered in modern times by Sir Arthur Evans in 1894 when Crete was still an Ottoman possession. It was Evans that named the civilization after King Minos and it is here where you spend much of this afternoon learning about Europe's first great Bronze age civilization. Afternoon arrival at your hotel in Elounda bay.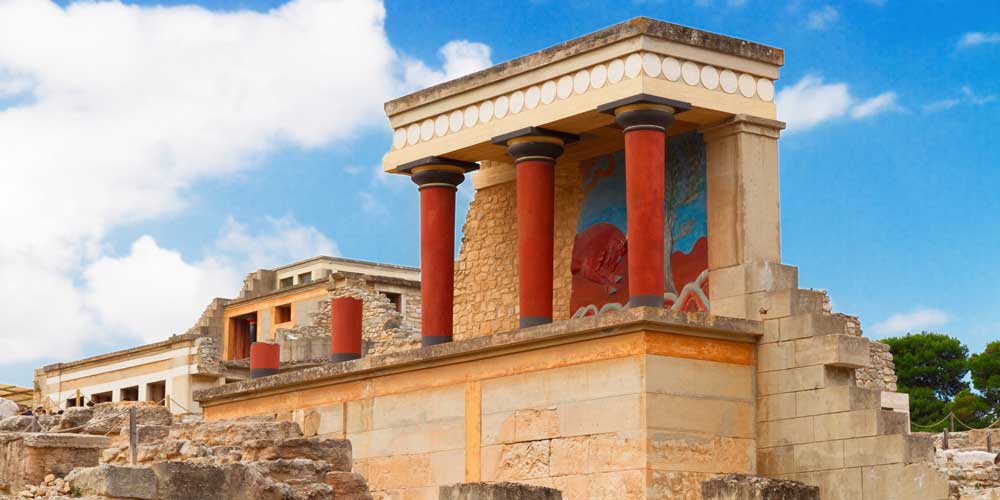 Crete, Elounda
Together with your professional private guide, you will visit Spinalonga island, the last leper 19th century colony in Europe. Your private driver will be waiting for you to return from Spinalonga, you will then depart for a visit to the picturesque town of Agios Nikolaos, an arty, leisurely, and yet bustling place.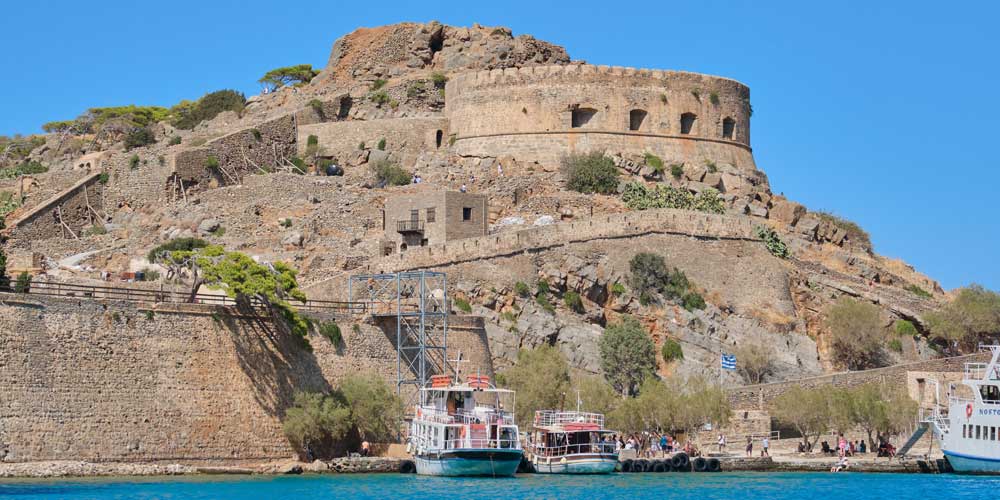 Crete, Elounda
This day is at your leisure to explore and enjoy this beautiful island on your own pace.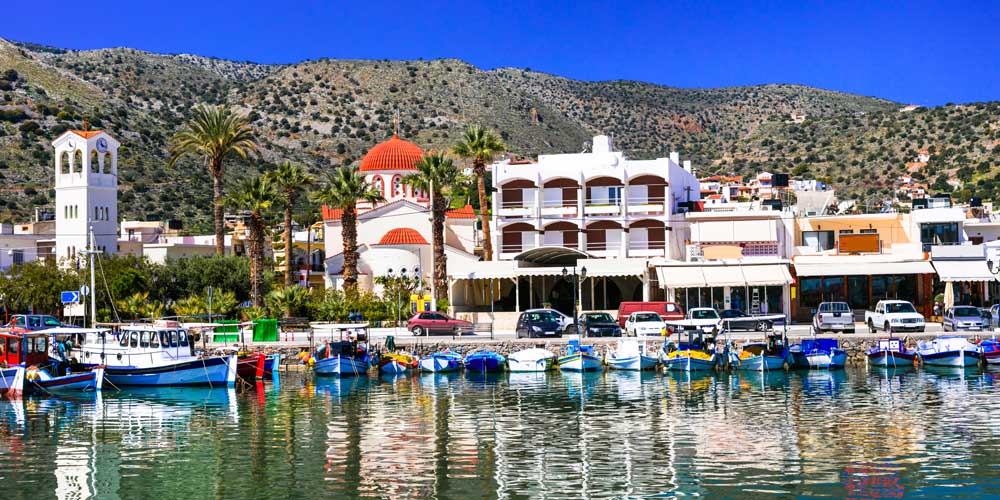 Santorini
Morning transfer to Heraclion port to catch the fast ferry boat to Santorini. Your private driver will welcome you and transfer your to your hotel. You will enjoy a few days gazing the dramatic Caldera cliffs, whitewashed buildings, dazzling panoramas, volcanic-sand beaches, romantic picture-perfect sunsets.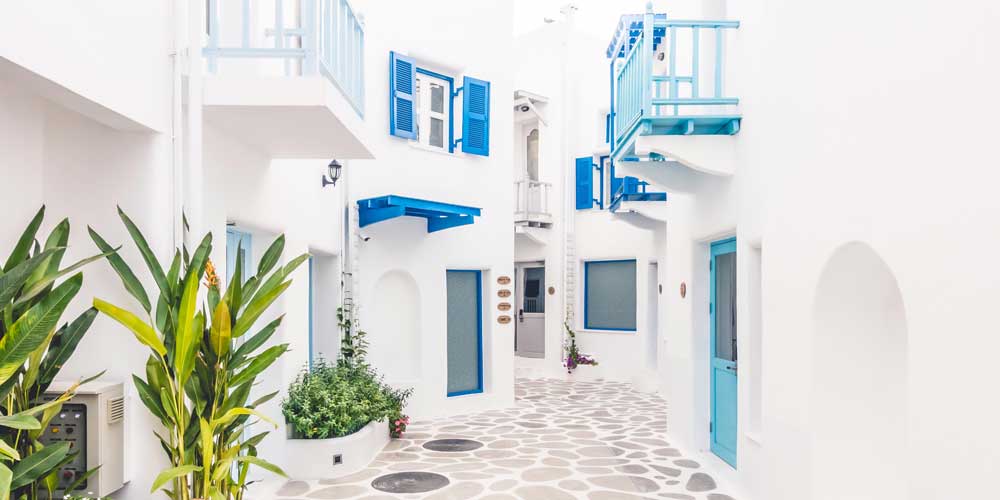 Santorini
Today you will taste the famous wines of Santorini and admire the charming landscapes during sunset time as you move between three of the most distinctive island wineries and explore the cellars of each winery to see where the wine is bottled and matured. Sample some of the top wine vintages each estate has to showcase served alongside local cheese and snacks and enjoy views of the iconic Santorini's sunset during wine-tastings at the final winery visit.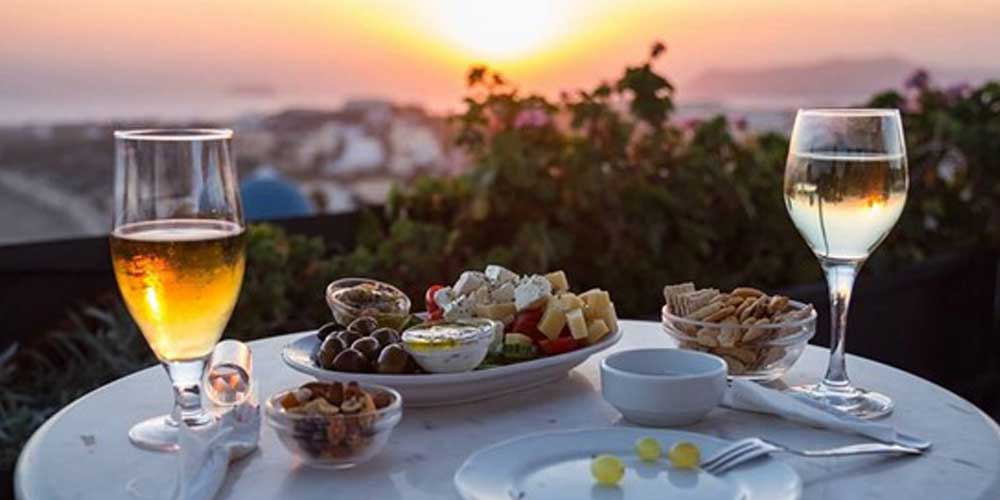 Santorini
Today your driver will meet you at your hotel lobby for your private sunset sail by Catamaran Lagoon 380 where you will sail through the Caldera, white, red, black beach, Indian Rock, Hot springs and Volcano. You can enjoy swimming, snorkeling and enjoy a delicious homemade dinner & open bar drinks.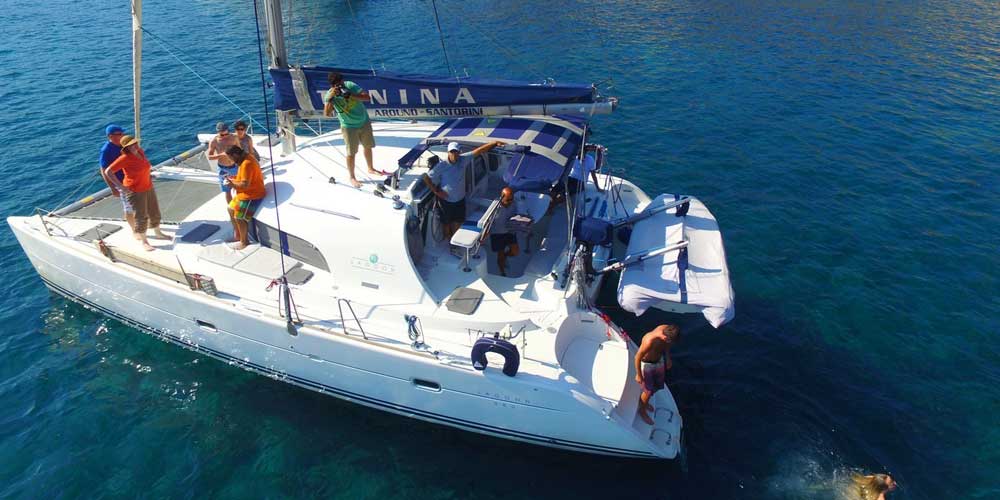 Mykonos
Private transfer to Santorini port to catch the fast ferry boat to Mykonos, the island of the winds that holds the reigns of the cosmopolitan spirit in Europe with famous nightlife & lots of beautiful restaurants & bars. Our local driver will welcome and transfer you to your hotel.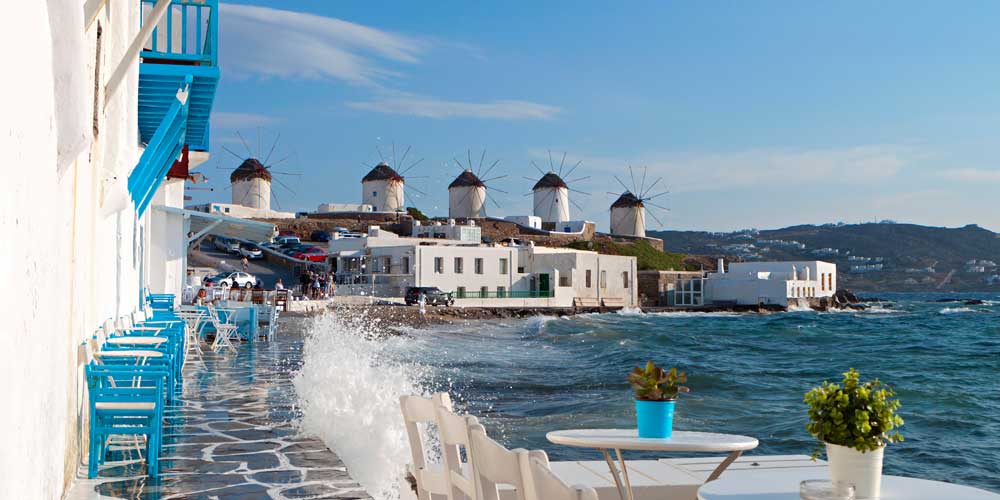 Mykonos
At the local historic monastery vineyard, dating from the 19th century, a local family will welcome you and have an authentic wine tasting and farm-to-table experience at their farm. during the visit you will learn about biodynamic cultivation, wine making, the traditions of Mykonos and play with the farm animals.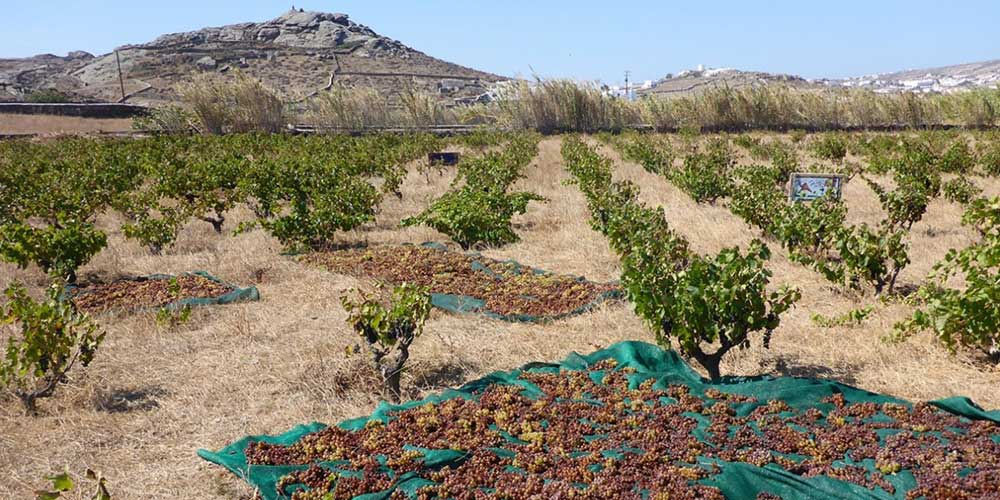 Mykonos
Private transfer to Mykonos airport to catch your flight home. We wave you goodbye and wish to see you in a future trip!