A breath away from the sky, extraordinary rock formations, sky high stone pinnacles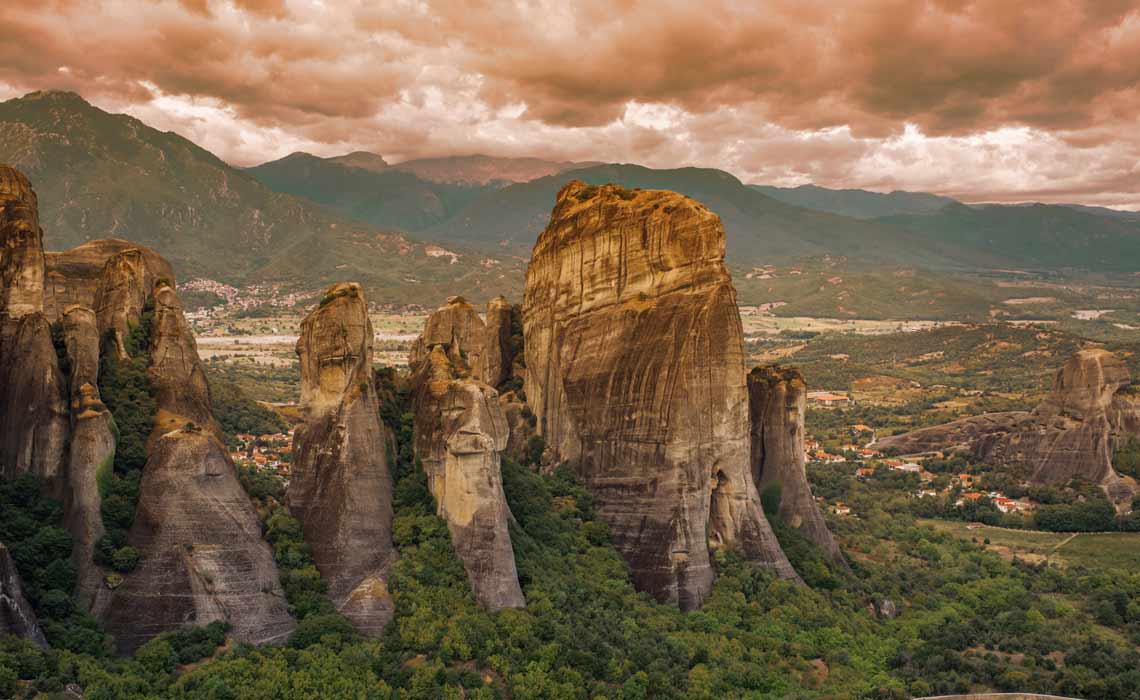 Spiritual majesty and awe are indescribable when you visit Meteora. The dark rocks look like they have fallen from the sky and got pinned on earth, a geological phenomenon that remains one of the mysteries of nature until today, although many theories have been developed.
The area, offers wonderful opportunities to walkers and climbers.
The surprise is even bigger when you climb the rocks and discover that on their tops and inside cavities loom imposing monasteries. Religious lover or not, the Meteora monasteries will impress you with the breathtaking views that you deserve to admire once in your lifetime.