Our moto: Overdeliver not Overpromise
Hermes, the Greek God of travel, was revered as a "bringer of dreams." Much like Greek mythology, travel rewards open minded indulgence, never failing on promises of unexpected enrichment and enchantment. We handcraft itineraries that fulfill Hermes's legacy and turn longstanding reverie into travel reality.
Our Vacation Itineraries
Design your Trip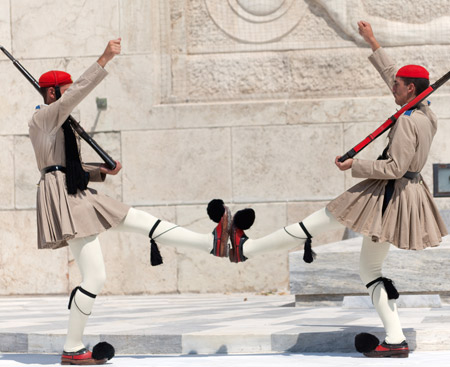 1 Night Athens - 3 Nights Paros - 2 Nights Ios - 3 Nights Mykonos
Tour of Athens and Olympia Highly recommend Irene and Dorcas travel. Our family trip to Athens was perfect. She paid attention to every small detail. We will use Irene again, you should too

A Hellenic Odyssey Our family returned from an amazing trip to Greece from September 6-19, 2021. We had originally planned this trip 5 years ago but after a last-minute date with the State Spelling Bee, we had to call it off after Irene had planned the entire trip. Fast forward to September 2021, we were supposed to attend my cousin's big fat Greek wedding in Glyfada, Athens and so, we called up Irene again who meticulously mapped out and customized our 12-night itinerary over several weeks. The pandemic scuttled the wedding, and we almost didn't make the trip as our passports did not arrive till 48 hours before the trip. Irene was very understanding and even offered to give us full credit for a trip for 2022. However, Tyche/Fortuna took pity on us, and we were off to the hippodrome! Our first stop was Chania, Crete where we stayed for the next 3 nights in a boutique hotel with the most fabulous view of the historic Venetian harbor. Wine, cheese, and pastries welcomed us. A Classic Cretan dinner at the taverna owned by a cousin of Irene, complete with Raki and Ouzo was fabulous. Walking around in the storied alleyways of Old Chania, with the bracing breezes off of the Mediterranean transported all into an older era where time passed slowly. The bustling streets and the nightly buskers meant we never had a dull moment. The next day, we met our 2 guides, Vangelis and Giana, who were the living embodiment of Cretan hospitality. We went high up into the rugged mountainous countryside, past possibly all the 40 million olive trees of Crete !, to the Church of St Ioannis, and the secret school which the Monks ran for the children during the Ottoman rule. We visited Biolea Astrikas Estate owned by the 5th and 6th generation Dimitradis family, the only organic cold-pressed extra virgin olive oil mill in Greece where we were thoroughly simultaneously entertained and educated by the vaudevillian English guide. Lunch was at a kafenion deep in the countryside. We rolled up our sleeves and under the watchful eye of Maria, we made Dolmades, Boureki, and Gemista. We walked through the vegetable and herb garden where we saw the fertile Cretan produce growing. After a well-deserved lunch, we walked along the harbor and the charming alleyways while exploring the Venetian Fort and the covered markets until late at night. The rain altered our plans for a hike through the Deliana gorge, but Vangelis and Giana took us across to the other end of the island where the skies were blue. We saw the ancient Roman stronghold of Polyrrhenia and marveled at the layout and aqueducts. Vangelis took us to see his grandmother in a traditional Cretan village, where we experienced the unspoiled warmth and philoxenia of the Cretans. Later we hiked in the Chestnut forest of Sirikari and had a huge lunch at the seaside taverna in Kissamos, with the gorgeous view of the sun-kissed bay. After bidding goodbye to our guides, we rode with our guide Panos, originally from Corfu, through the town of Rethymnon where we visited the old man who is the only person still handmaking Philo. We then went on to Heraklion and the ancient Minoan capital of Knossos. The Heraklion archaeological museum shouldn't be missed, and dinner at Peskesi which we finally found after a wild goose chase, was fantastic. We took the fast ferry to Santorini, and again Irene had outdone herself. At our hotel, we had breathtaking Caldera views and our private balcony; we were pampered thoroughly. We had an early evening baking class at a traditional taverna in Akrotiri and had the most mouthwatering Tomatokeftedes, Fava, and finished off our meal with loukoumades, then saw the sunset over the Aegean. Over the next 2 days, we visited Ancient Akrotiri, did the sunset sail to Oia on a Catamaran, sampled wines at the Hatzadakis winery, and did the Firostefani to Oia hike, along with the Skaros rock detour. Sunset in Oia was overrated, but Santorini was absolutely picturesque. Arriving at Athens airport, we were met by our guide, Dem, Demosthenes, who was truly the paragon of Greek hospitality. Over the next 5 days, as we traveled the length and breadth of the mainland and the Peloponnese, he was always immaculately polite, attentive, and helpful. We peppered him constantly with questions on our drives, and Dem almost always had the answers, not the usual picture-postcard travel guide ones, but profoundly reasoned responses, which were informed by his deep passion for the patris and his study of the Greek Classics. Our first stop was Meteora, and the monasteries clinging perilously to the rock formations reaching up to the skies were a perfect metaphor for what was the driving force for the monks who made a home for themselves under the stars. Sunset over the highest point there was magical, with all present spellbound. An impromptu stop at Thermopylae with the Leonidas Museum and Theban Memorial was deeply moving and the short climb up to the Spartan Memorial on Kolonos Hill was immensely uplifting. Next, we were off to the Omphalos of the world, with Mt Parnassus looming over Delphi. The deeply resonant message of the Oracle, Know Thyself, was and remains eternally true. After another fabulous dinner with a view, we were off to Olympia and our guide truly brought out the importance of the Games to the Hellenes. We went on to Mycenae, and the home of Agamemnon and Orestes, Clytemnestra and Iphigenia. Walking up past the Lion Gates, and gazing at the Homeric landscape was unreal. Our guide, Theodorus the Philospher, also came along to Epidaurus where we visited the theatre, hippodrome, and the Askelpion. His sage expounding of the quintessentially Greek concepts of Hubris and Metron Ariston, Kallos and Arete, under the ancient pines of the valley was unforgettable. After an overnight stay at picturesque Nafplion, we ended up in Athens. The Acropolis tour was detailed, and we walked away after the tour of the museum with a much better understanding of the Greek soul. To truly make the most of your trip, to such an ancient culture, one must do their homework. The podcasts we listened to were very helpful, including the Ancient Greek History by Yale University, the History of Ancient Greece, and Casting through Ancient Greece. Our transfers were seamless, we were given a cellphone for our use, and our local guides were always professional and passionate. Thank you, Irene, for making this dream come true The Reddys

A Gift from the Gods! On Saturday, October 23, 2021, my wife (Pamela) and a friend (Barbara) and I toured the ancient and exotic city of Athens, Greece. It was a wonderful and most memorable day! I can't imagine having a more perfect guide (Michael) for the day. His pride and passion for Greece became quickly evident. Our driver had the touch of a surgeon and the steely nerves of a Hoplite Warrior! Although we visited many historic sites, the majesty of the Parthenon was most breathtaking and inspiring. Quite simply, all Greeks should be proud of their heritage. The Dorcas team planned a day for us that was all-encompassing of the Athens experience. They demonstrated the flexibility and attention to detail that met the needs of each individual client. How refreshing it was to have people going to great lengths to serve customers! Odysseas Tsiliopoulas, a member of the Dorcas Trade Team, summed it up perfectly with her quote, "I rest always at your disposal". Thank you Dorcas for an unforgettable treasure of a day!

Amazing Greece Tour We arranged a private, custom 30 day tour of Greece for two couples through Dorcas Travel. Throughout the entire process from planning through the trip completion, Irene and her team met and exceeded our every expectation. We do a lot of custom travel and we must say overall, Dorcas is the best travel company we have dealt with. During the planning process, Irene was readily available, questions were answered quickly, and concerns/needs/requirements were listened to and acted on with alacrity. The trip itself was everything we expected and more. The guides were extremely knowledgeable, the drivers courteous and helpful, the tours were in depth and packed with exactly the type of information we had requested in the planning process. The hotels Dorcas selected were very comfortable throughout. The restaurant recommendations superb. Throughout our entire stay in Greece, Irene provided us a local mobile phone with hotel phone numbers, guide and driver phone numbers and her office phone numbers pre-saved so we were never out of touch. The phone proved to be invaluable when Olympic Airlines did not deliver our luggage on a flight back to Athens from Naxos. When we got to the Olympic baggage service desk, we called Irene, told her the problem and then handed the phone to the Olympic baggage rep. Irene spoke to her in Greek and from that point on her office handled all of the expediting of getting our luggage to us quickly while we focused on continuing our trip beyond Athens. The Dorcas service throughout was superb. Irene actively checked in with us regularly while we were in Greece so everything ran smoothly at all times. We felt very well taken care of. We will visit Greece again in the future and we will definitely use Dorcas.

A travel group who listened and then exceeded our expectations Dorcas travel was GREAT at having conversations regarding what were our specific interest and what we wanted to see and do. When we were in Greece, we were secure and confident in each activity. Having traveled extensively, we would say that our guides were some of the best we have experienced. The trip was well planned and very well executed. If you want to see many of the highlights of Greece, our recommendation is to listen when they tell you to take more time than you planned. We rushed ourselves by planning to visit too many places in a short time.

Navigator757041
2021-10-16
Fabulous Greece trip Outstanding in all respects. Irene from Dorcas travel was wonderful in planning everything superbly. We can't wait to return.

AN AMAZING TRAVEL We had decided to FINALLY travel to Greece (private trip of 2, my wife and me) and during our 14 days trip to try to see as much places as possible and to learn as much as possible about the history and daily life in Greece… WE WERE SO LUCKY TO HAVE FOUND DORCAS TRAVEL, Athens AND TO HAVE ENTRUSTED THIS OUTSTANDING TRAVEL AGENCY with the organization of our trip ! Together with this agency we set up an itinerary leading us from Athens to Naxos, Santorini, Crete and mainland Greece… Irene of Dorcas Travel is truly an outstanding and amazing person who literally "bemothered" and spoiled us throughout our trip…! All the hotels were of the finest quality, transportations worked absolutely efficiously and the choice of private drivers and guides was unbelievable ! We will keep this trip in our memories as one of the best trips we've ever made - IT WAS PERFECTION PURE ! THANK YOU IRENE AND DORCAS TRAVEL - YOU'RE PERFECT !

I Love Irene!!!! Irene and her team put together the most fabulous trip for me!!! I spent 12 days traveling around the mainland, Santorini and Crete and everywhere I went was amazing. Every tour guide and driver Irene set me up with was local to the area I was touring so were a amazing and very knowledgeable. One tour guide took me to his Grandmothers house up in the mountains to visit!!!! My tour guide for Meteora had grown up running around the monasteries (her mother was also a tour guide) so knew everything and everyone!!! The hotels she booked for me were so amazing!! Everything was just perfect!!

Service Above All Others We have traveled the world over the past 40 years and I can attest that my wife and I found this to be the best planned and executed trip that we have ever taken. Greece of course is a beautiful country and they have mastered tourism but Dorcas is a finely tuned instrument that takes it to another level. We visited multiple sites and locations requiring many hotels, guides, and drivers as well as using planes, trains and automobiles. Dorcas made the transitions seamless. When checking out at one hotel the desk agent handed us our boarding passes. Amazing. We can't say enough about the coordination of all details. Another above and beyond act was to give us a cell phone which was preloaded with a number to the agency for help 24 hours a day.

Athens & Islands! Irene and Dorcas Travel were excellent in planning our trip to Athens, Naxos, Santorini and Crete. Every detail was planned perfectly with beautiful hotels and excellent staff that went above and beyond the expected to ensure that our stay was perfect. The sailing in the Aegean Sea at Naxos and Santorini provided relaxation and beautiful views of the islands. Irene planned dining experiences with the Acropolis in the background and the evening views were just as exquisite as the meals. The private guides on the islands and in Athens were very passionate about their tours with a vast wealth of knowledge and history. It would be hard to pick which island was the most enjoyed with each location being even more lavish and beautiful as the trip progressed. Naxos was a hidden gem with private beaches and low key atmosphere! Santorini had the most breathtaking views of the sea and caldera. Crete not only had a rich history but also amazing hotels and we enjoyed a private cooking class that we will remember forever! Athens has such great history and is brimming with life and excitement! Irene was always available to assist when there were any questions and would check on our trip to ensure that everything was going as planned. When there were any problems with our transportation between islands, Irene would notify us and arrange for adjustments in our plans to ensure that any transportation delays were minimized or negligible. It was as if she anticipated any possible problems and already had a solution in place before we even realized that there was a transportation delay. I would recommend Irene and her entire team for anyone planning a trip to Greece!
Handpicked Travel Specialists
We have personally selected the best for your experience.
Best profession chauffers'

Knowledge professional guides

Only high-end top quality and service accommodation

Unique private tours and activities

Memorable sailing and yacht trips
Destinations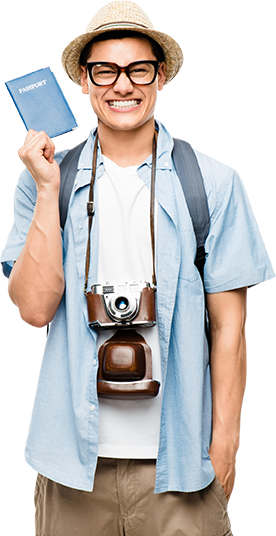 Contact us
Just pack and go! Leave your travel plan to travel experts!