Our moto: Overdeliver not Overpromise
Hermes, the Greek God of travel, was revered as a "bringer of dreams." Much like Greek mythology, travel rewards open minded indulgence, never failing on promises of unexpected enrichment and enchantment. We handcraft itineraries that fulfill Hermes's legacy and turn longstanding reverie into travel reality.
View All Tours
Design your Trip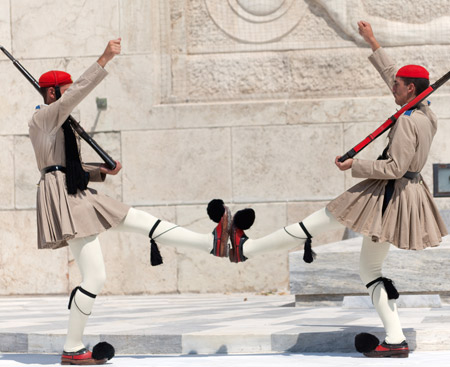 1 Night Athens - 3 Nights Paros - 2 Nights Ios - 3 Nights Mykonos

Amazing trip to Turkey - July 2020 Irene and the team at Dorkas Travel are truly amazing! Given the challenges of COVID, our trip to Turkey and Greece changed almost daily, but Irene worked tirelessly to help ensure that we were still able to have the vacation of a lifetime with our family. In the end, we were not able to get to Greece, but she help us create an amazing experience in Turkey. She followed through diligently on every aspect of our trip - big or small. Throughout our trip, she always made a point to check-in and make sure that our trip was seamless. We wouldn't think of another trip to Turkey or Greece without the assistance of Dorkas Travel. Thank you!

Fantastic Anniversary Trip!!! Visited Athens Riviera and Chania (Crete) for our 20th anniversary. Second time we booked with Dorcas and we weren't disappointed. Irene is unbeatable when it comes to customer service! She frequently contacted us to make sure we were enjoying ourselves and rearranged our schedule when weather changes made outdoor excursions less than ideal. There were anniversary surprises for us at each hotel and she tailor made our schedule so that we had both days of activities and days to relax. Wouldn't think twice about using Dorcas again as long as Irene was involved in making the plans!

Turkey and Greece. 7 Churches of Revelation and the Footsteps of Paul. First class, personalized service from start to finish. We were 2 families as a group of 10 traveling to Turkey and Greece. We wanted to see the 7 churches of Revelation and travel the footsteps of Paul. Irene helped me plan the itinerary and then made first class private arrangements for our group. Irene and her staff at Dorcas Travel made sure we saw everything we wanted to and more. We had excellent, knowledgeable, helpful, and friendly private drivers and guides every step of the way. My highest praise and recommendations for using Dorcas Travel. Like having knowledgeable family taking care of you throughout the trip.

Beyond Amazing 2 Week Trip Through Greece Irene is a spectacular human being! She asked all the right questions to help set up the most amazing trip from Athens to Santorini to Crete and finally Rhodes. We had wonderful private guides that made us feel so special during our tours. We began at the Acropolis/ Parthenon in Athens followed by a gorgeous dinner at the highest point in the city which was so beautiful, not to mention the most delicious food! We flew to Santorini which was nothing shy of dreamy. Irene made sure we stayed in the Caldera right on the cliff in a beautiful honeymoon suite with private outdoor Jacuzzi and stunning ocean views. Breakfast was served right to our suite daily as we soaked it all in! The historical tours and winery visit were outstanding. Santorini has the cutest shops, amazing food, views to die for, and who can leave out those amazing white an blue buildings! The catamaran cruise was our favorite, we had a blast! Crete was also an amazing adventure and we had the greatest tour guide, Stelios, who was so outgoing, kind, and extremely helpful. We really enjoyed our private cooking session as we learned how to make delicious Greek cuisine- those zucchini flowers, wow! Rhodes was our final stop as we learned the history of the new and old parts of the town...and we stayed in a castle! This was an amazing experience and our favorite famous boutique hotel, the Kokkini Porta Rosa where we were treated like royalty! We were given a tour of this beautiful still inhabited castle, filled with beautiful architecture, shops, restaurants, and homes. We truly had the most beautiful honeymoon experience thanks to Dorcas and Irene. We already cannot wait to return! Highly recommend using this group, they are honestly the best at what they do!

Trip to Greece We had a wonderful time in Athens, Santorini and Zakyenthos. Irene did a great job of designing a trip that met all of our desires. Irene was also very adaptable to our changes. We changed from earlier in the year to more of a Summer vacation to allow us to spend some time at the beach. Irene took our questions and made recommendations on how to design the best trip possible. She followed up with us several times during the trip to ensure there were no issues. Greece was fantastic and it was made possible through Irene's efforts. Thank you so much for our wonderful trip.

Tour of Greece Dorcas did an excellent job of giving us a real look at Greece on our ten day trip. We toured Athens, Crete, Santorini, and the Peloponnese. Irene gave us an in country phone and checked in every few days to ensure everything was going well and to take care of any concerns we might have. The tour guides were excellent and gave us a great factual view of Ancient Greece. We got to see how people lived in rural Crete as well as the Peloponnese. A few dinners were included in the trip and each one was absolutely excellent local cuisine. The Greeks are marvelous people and we look forward to traveling with Dorcas again.

Spectacular three week trip to Greece We worked with Irene at Dorcas Travel to create and book a three week custom tour of Greece. We visited Athens and its attractions, Central Greece, Northern Greece, and the islands of Hydra, Santorini, and Crete. Every day of the trip seemed to be as good or better than the previous day. All of our transfers were on time and all tour guides and drivers were prompt, polite, and informative. The hotel accommodations were centrally located and clean and more than met our expectations. We were very pleased with the professional services provided by Irene and her staff and enjoyed our interactions with the various drivers and tour guides who were well versed on the various attractions and the local culture. On our next trip to Greece we will again seek the assistance of Dorcas Travel! Thank you. Nick and Toni
An in-depth tour of Greek history, culture, food & wine! Our trip to Greece could not have been any better thanks to our Greek agent, Irene Papoutsaki Thompson of Dorcas Travel! This was a trip of a lifetime for us as it was our 50th wedding anniversary and my 70th birthday. Irene never missed a single detail for planning our grand adventure. When we told her our interests were food, wine, culture, and history, she hit all the marks! Her hand-picked guides at the archaeological and historical sites were top notch and in most cases were archaeologists or historians. Irene arranged a four day trip to Crete where we had a full day touring with Stelios: wineries, organic olive oil producer, small family honey farm, a visit to a 400-year-old family olive farm and saw the oldest olive tree in the world (3000-years-old and still producing!) We spent 3 days on Santorini (definitely worth visiting the ancient Minoan ruins of Akrotiri) and an absolutely fabulous private cruise aboard a catamaran around the caldera! We also had a four-day journey into the countryside of Greece to see so many more things that the typical tourist doesn't see from a cruise ship. Our private driver, Kostas Papadopoulos, kept us safe and on time as well as his engaging personality and knowledge of each site we visited made this such a unique adventure. An overnight visit to a B&B with a wine tasting and in-depth knowledge of the owners' olive trees was probably the most delightful part of our journey. Had we known, we would have stayed longer!

First trip to Greece My sister and I decided to plan a trip to Greece and it was everything we wanted it to be. We worked with Irene from Dorcas Travel to plan a itinerary for our trip and she was attentive to all of our requests. She met us at the airport when we arrived in Athens to welcome us, review our trip plan, offer additional suggestions and answer questions and checked in to see how our trip was going. All of the hotels we stayed at during our trip had great customer service, they were clean and in convenient locations. The transfers between locations were smooth and we had no difficulties. The timing of our arrival to the locations allowed us to miss the large crowds. Our trip included Athens, Meteora, Olympia, Delphi, Corinth, Santorini and Crete. Our Athens tour guide, Micheal, was very passionate and knowledgeable about the history and made our tour of the city, Acropolis and Acropolis Museum very enjoyable. We then left on a 3 day private tour of the mainland, Meteora-monasteries, Delphi, Olympia and Corinth. Our tour guide Micheal was great. He made sure that we met up with each of our guides, had everything we needed and took us to lunch and dinner at great restaurants that had delicious food and allowed us to experience Greek cuisine. We then left for Santorini. As expected, it was beautiful. Our local tour guide George made the day fun with is knowledge of the island, all of the great spots for great pictures and local wineries that did not have all the tourists. Our itinerary allowed us enough free time to explore on our own, hike the Fira to Oia trail and spend time swimming and eating in Amoudi Bay. Our last night there we did a kayak tour where we were able to see the island in a different perspective. We swam at the white beach and watch the amazing sunset from the sea. Our visit to Crete was wonderful. We had a short stay in Heraklion and able to tour the town and eat local food. We got to explore the Minoan Palace and learn a lot of history from our tour guide and driver. The car ride was long to get to Chania, but we did get to break it up with a stop in Rethymnon. Our excursions in Chania allowed us to have a real Cretan experience. We learned about olive oil and honey production and attended a cooking class. The locals we met during these experiences will be remembered for a life time and our tour guide Iris made it a great day. Our hike through the Samaria Gorge was breath taking. Our tour guide, Sophie, allowed us to go our pace and enjoy the scenery. During our last day there, we took a semi private sail boat to Balos and Gramvousa. The weather was windy which made the sailing and snorkeling a little more interesting, but overall fun. A trip of a lifetime!!!!!

CantWaitF0rNextTrip
2019-09-29
Perfect first time trip to Greece Angie prepared a wonderful trip for my husband and I to Athens, Mykonos, and Santorini. I'm glad I left most of the decisions in her hands. I was really impressed by the private tour of the Acropolis and Acropolis Museum. The person that gave us the tour was very educated and made the tour much more interesting than if we had gone by ourselves. I wish I remembered her name because she should be commended. All the drivers/tour guides were very friendly and professional. We felt very well taken care of with all the transportation and mostly private tours planned for us. We came home feeling relaxed and refreshed which is what we wanted from our vacation. I hope to book another tour with Dorcas in the future.
Handpicked Travel Specialists
We have personally selected the best for your experience.
Best profession chauffers'

Knowledge professional guides

Only high-end top quality and service accommodation

Unique private tours and activities

Memorable sailing and yacht trips
Destinations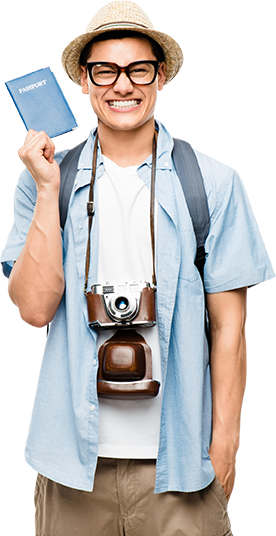 Contact us
Just pack and go! Leave your travel plan to travel experts!