Home of the Olympic Spirit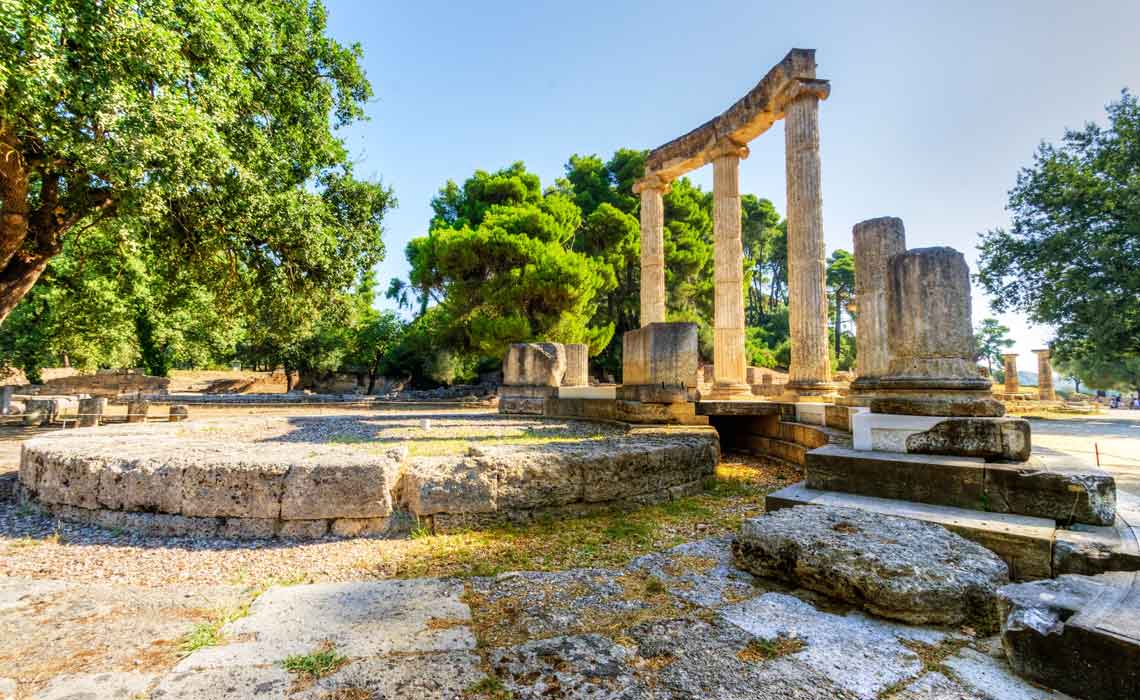 This is where the Olympic Games took place every four years for over 1.100 years, from 776 BC until 392 AC and where the Olympic flame is lit until today.
Dive in history walking through the breathtaking and most magnificent sanctuary of Ancient Greece: Ancient Olympia, settled in the beautiful valley of Alfeios river.
Here was the 13.5 tall gold and ivory statue dedicated to Zeus and created by a master craftsman Pheidias, included in the list of the Seven Wonders of the Ancient World.
Besides history, the area also stands for its traditional villages surrounded by pine forests and the hospitality of the inhabitants.