Light kissed landscape, Whitewashed villages, bays with aqua waters and breathtaking vistas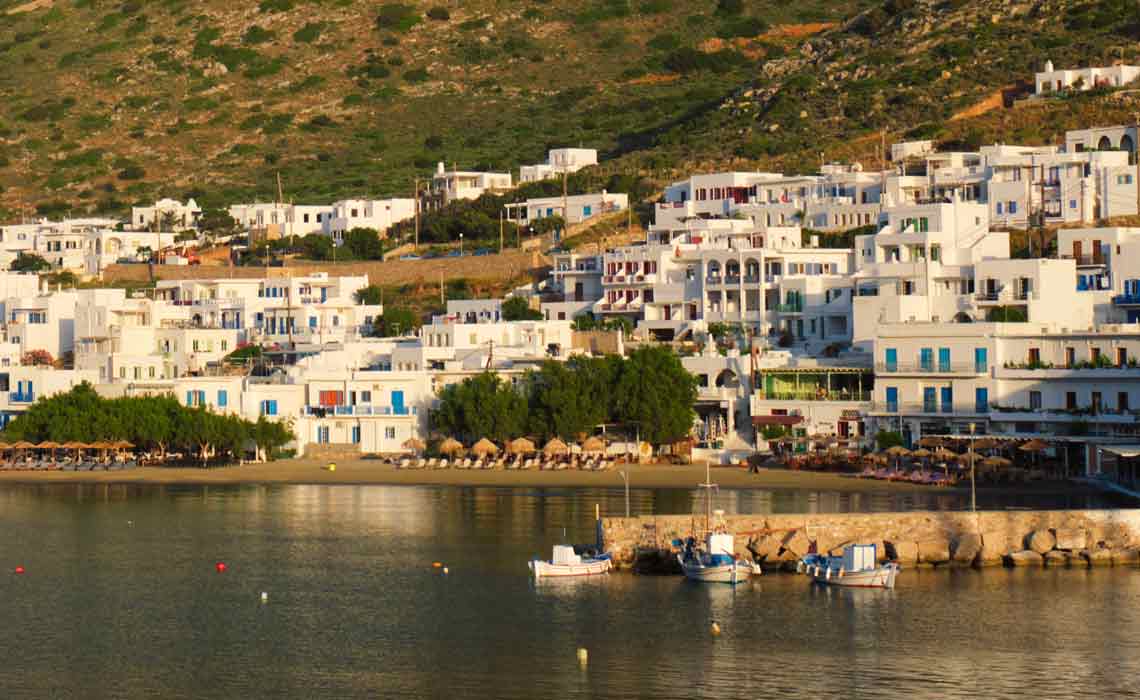 Dreamlike quality island! Three whitewashed villages sit like pearls on a string along the crest of the island.
Known for its excellent food, nice beaches, and beautiful scenery, pottery, basket weaving and cookery and low-key night life.
In the central part of Sifnos mountains you'll discover abundant terraced olive groves, almond trees, oleander and aromatic herbs and of course… churches, historic monasteries and picturesque chapels are spread throughout the island.