Atmospheric high mountain villages, isolated beaches, ancient sites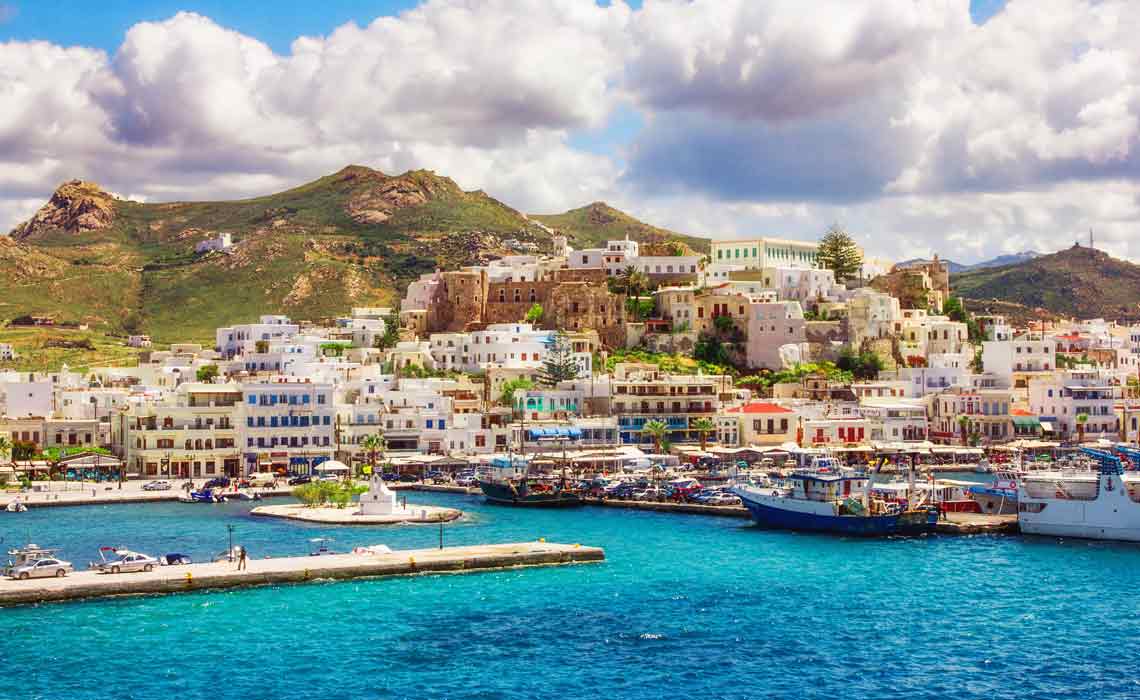 The largest and greenest of the Cyclades group, in the heart of the Aegean Sea. It was the cultural center of classical Greece, with Byzantine, Venetian, Frankish influences.
The main town of Hora, has a gorgeous waterfront and a web of steep cobblestone alleys. You won't need to travel far, though, to find isolated beaches, atmospheric mountain villages, ancient sites and marble quarries.
Naxos is a very fertile island known for its amazing products, olives, grapes, potatoes, figs, citrus fruits, but also for the delicious 'Naxian Graviera' cheese.
Most local businesses are family-run, from restaurants and hotels to liquor distilleries, from olive presses, dairy farms.