Navel of the world, Sanctuary of Apollo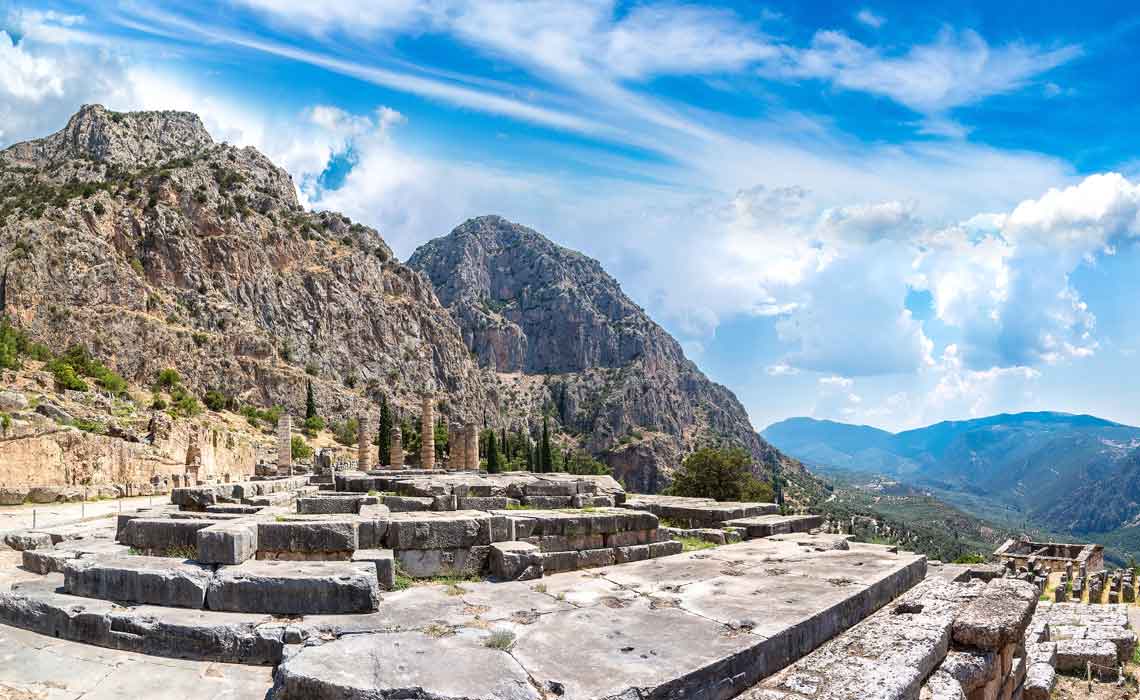 According to the myth, Zeus released two eagles, one to the east and one to the west and they met at Delphi, making it the centre of the world.
Delphi is one of the most sacred places on earth and its oracle serviced as the spiritual and religious centre of the ancient civilization.
Every important decision should have been approved by the priestess of the oracle, Pythia, the earthly mouthpiece of God Apollo.