Tour Overview
Athens
The city of goddess Athena, birthplace of democracy, with timeless allure, culture, and history. After a warm welcome at Athens airport, your private chauffeur will convey you to your lodging driving through the city highlights for a first introduction to the charms of the Greek capital. The balance of the day is at your leisure to explore the city on your own and feel like a local following our recommendations.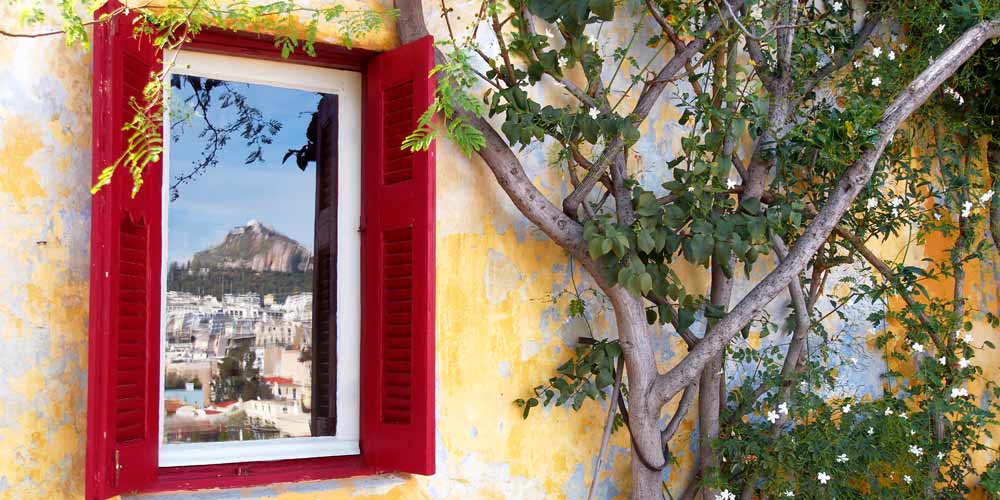 Athens
This morning with your PRIVATE guide, you will enjoy a tour of the highlights of Athens, including, the old town, the Acropolis, and the new Acropolis museum. After the tour, introduction to the Greek food culture by walking through traditional Athenian neighborhoods and trying different snacks, olives and wines with your private guide. Lunch will be arranged in a traditional taverna.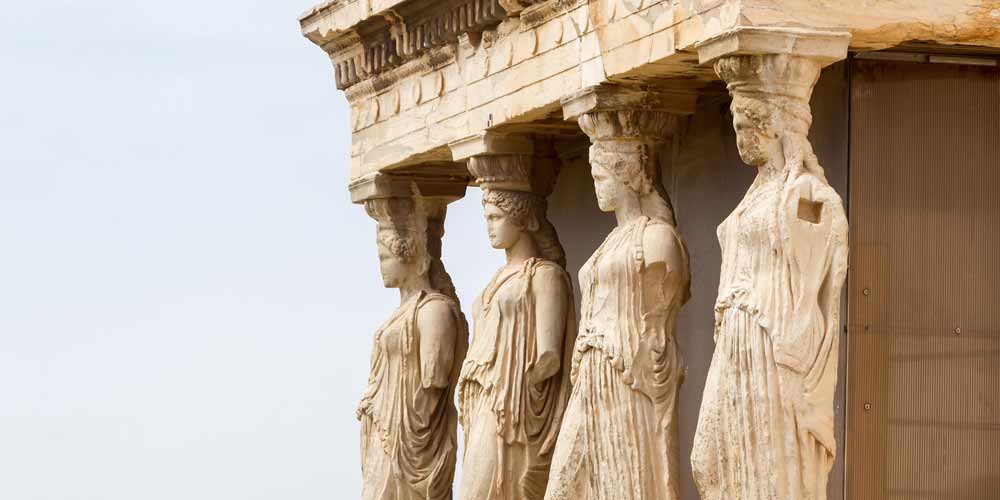 Naxos
Morning private transfer to Athens airport to catch the flight to Naxos to enjoy the atmospheric high mountain villages, isolated beaches and ancient sites.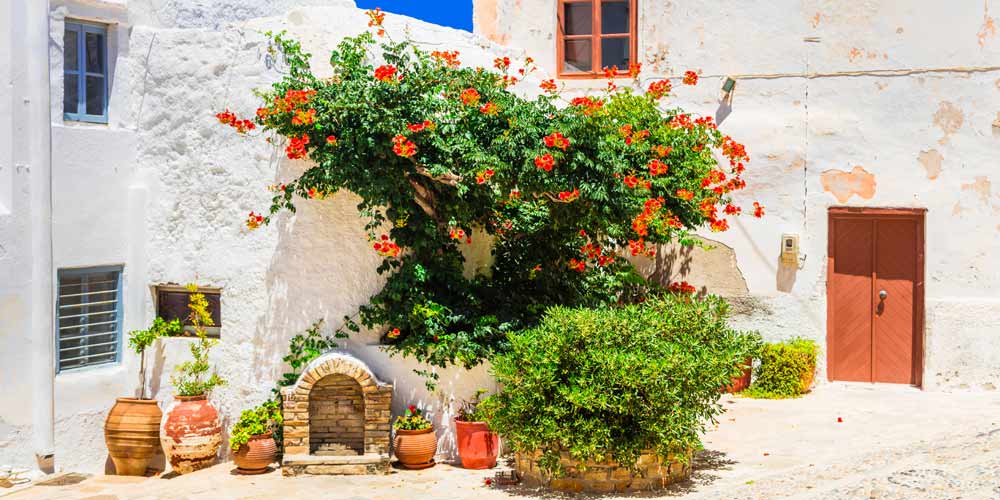 Naxos
Half day PRIVATE tour with easy hike and private guide; you will be off the usual tourist tracks, visit ancient Olive Groves, abandoned villages, half - forgotten paths leading to the unexpected. You will have lunch in an authentic Greek taverna up in the mountains, serving fresh organic food.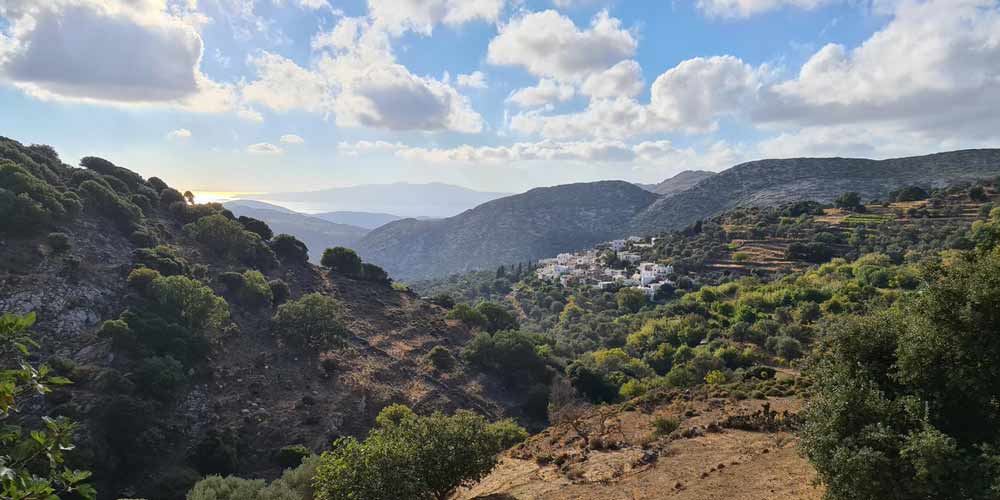 Naxos
This day is at your leisure to explore the island's treasures at your own pace.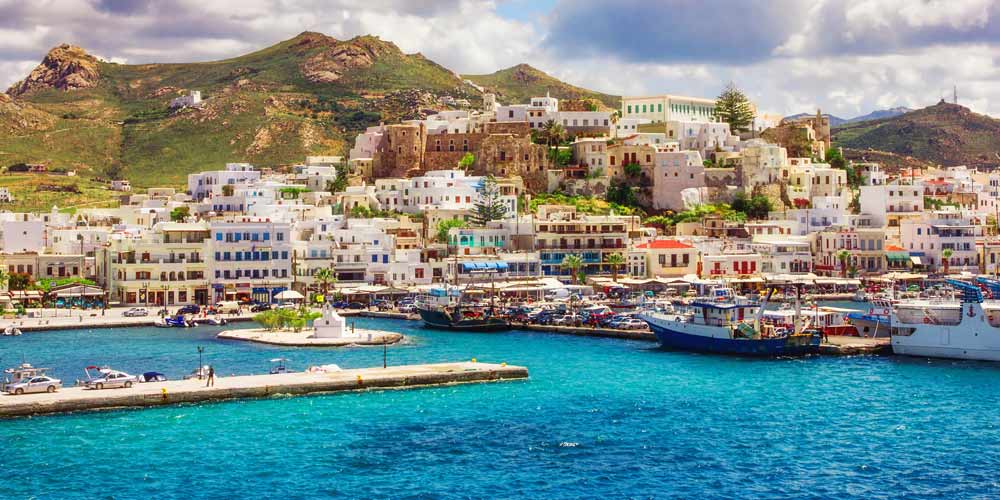 Santorini
Today your private driver will meet you at your lobby and transfer you to Naxos port to catch the fast ferry boat to Santorini, the island of the astonishing sunsets and dramatic cliffs hanging over the blue of the Aegean Sea with numerous choices of restaurants & bars. Our local driver will welcome and transfer you to your hotel with amazing Caldera views.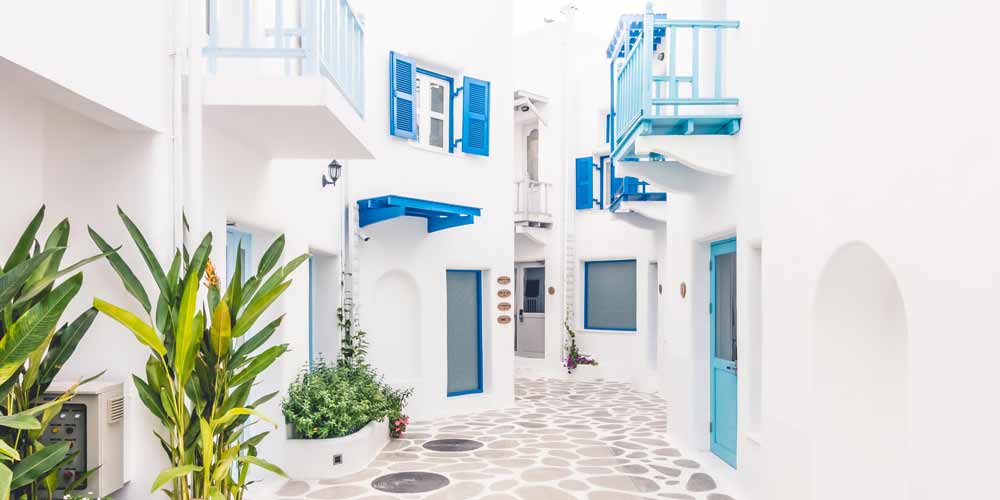 Santorini
This day you will enjoy a riding tour, you will visit one of the most traditional villages, Megalochori then you will ride through vineyards and experience the beauty of the countryside and precious vines while your private guide tells you everything about the places history.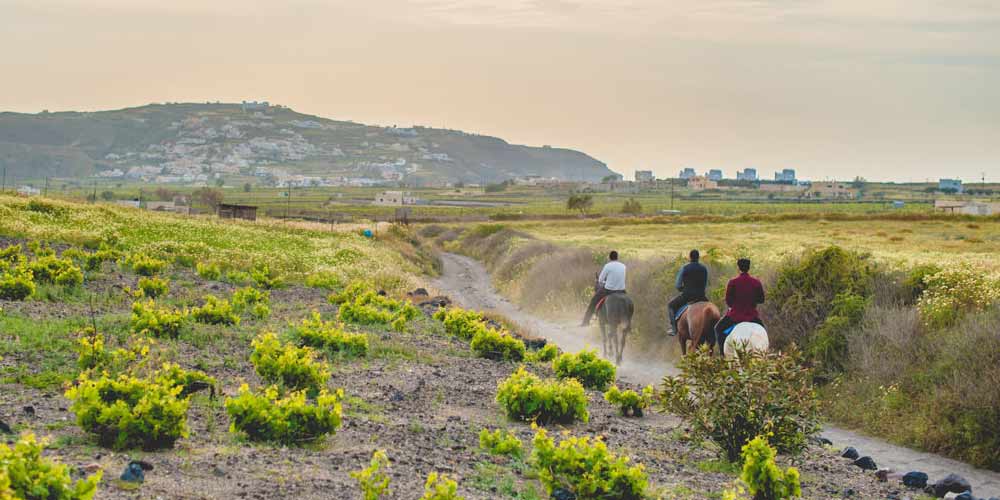 Santorini
Today your driver will meet you at your hotel lobby for your private morning or sunset sail by Catamaran Lagoon 380 where you will sail through the Caldera, white, red, black beach, Indian Rock, Hot springs and Volcano. You can enjoy swimming, snorkeling and enjoy a delicious homemade dinner or lunch & open bar drinks.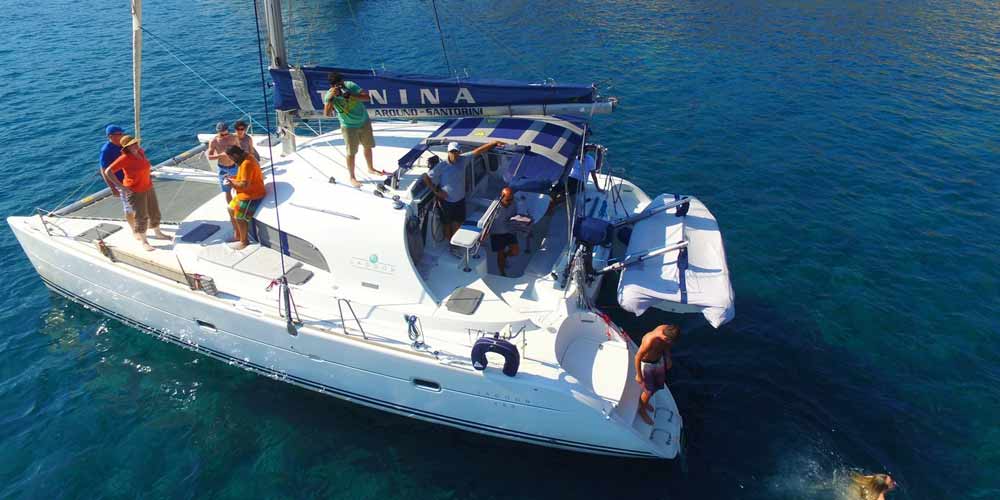 Crete, Heraclion
Morning private transfer to Santorini port to catch the fast ferry boat to Crete, Heraclion, the island that is home of Europe's first major civilization with dreamy villages, splendid beaches, ancient history, wonderful cuisine & vibrant sites. Our local driver will welcome and transfer you to your hotel.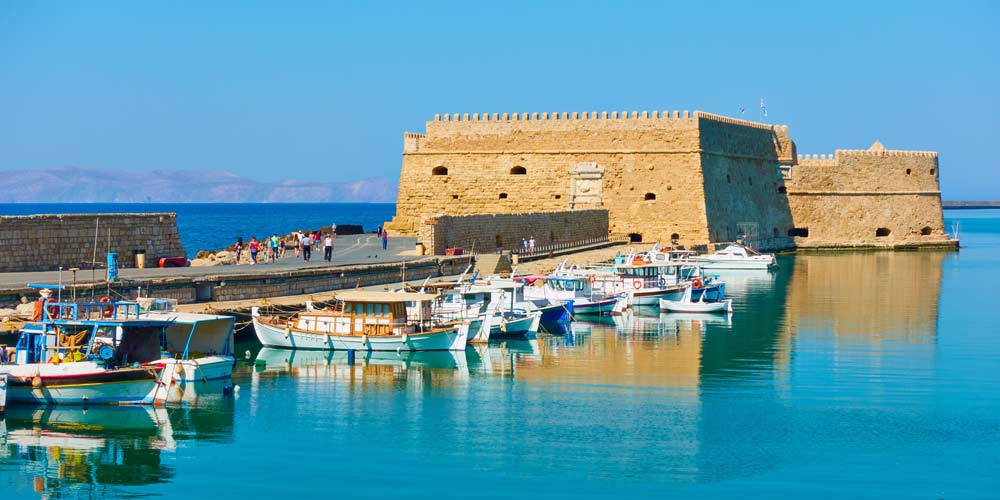 Crete, Chania
A private guided tour of Knossos is waiting for you today. you will find out about the Minoan culture, the architecture the everyday life, the large feasts, the connection with other civilizations and get to know Europe's oldest civilization dated 4000 years ago. Knossos has a rich habitational history, starting from the Neolithic Period, some 9000 years ago. Knossos is the name of the capital of the Minoan civilization, dating some 4000 years ago, is presumably the largest city in ancient Crete. It's ties were spread across the whole Crete and across the eastern Mediterranean. Early evening arrival at your property in Chania, Crete.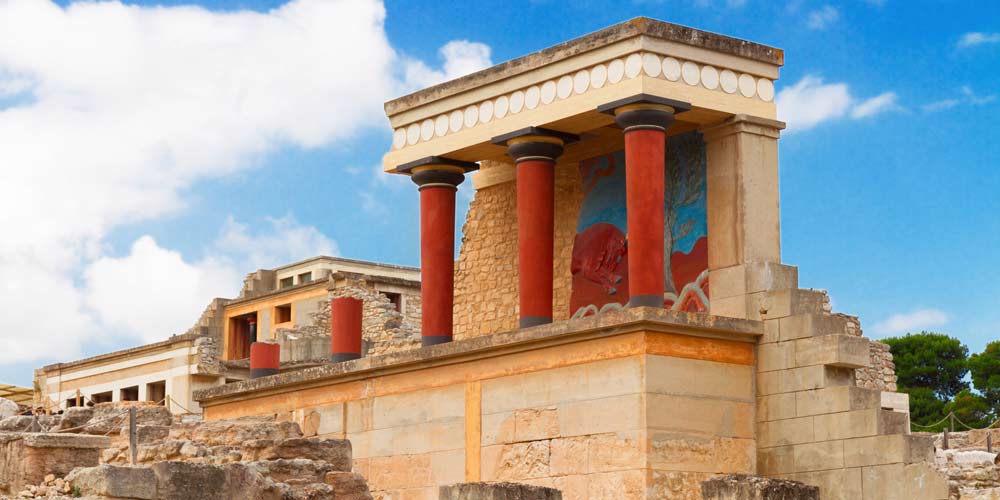 Crete, Chania
Today a riding experience is waiting for you, you will meet your private driver at the lobby and he will drive you to the horse riding center. Together with your experienced riding guide you will ride through olive groves and vineyards. You will then ride to a clear water beach Tavronitis , where you will rest and enjoy a snack while resting under the trees.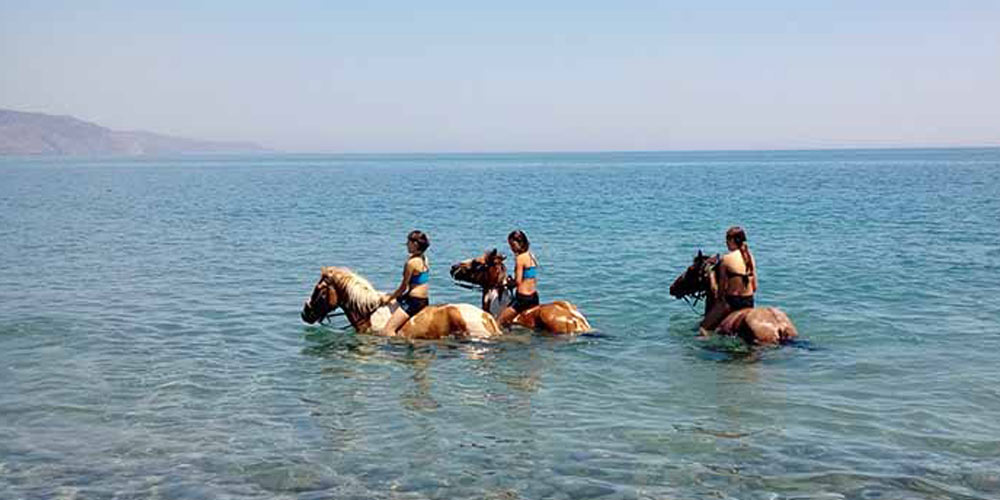 Crete, Chania
Today you will experience the traditional Cretan life! You will discover the hidden treasures of Kissamos region with an introduction to the traditional and modern. You will try products from small scale cheese and honey producers, organic traditional olive oil mill and visit St. Ioannis church. Next you will visit a small village to have a relaxing drink and the opportunity to try your hand at Cretan cookery. You will pick local products to use in your cooking lesson. The activity ends with you enjoying your lunch Cretan style!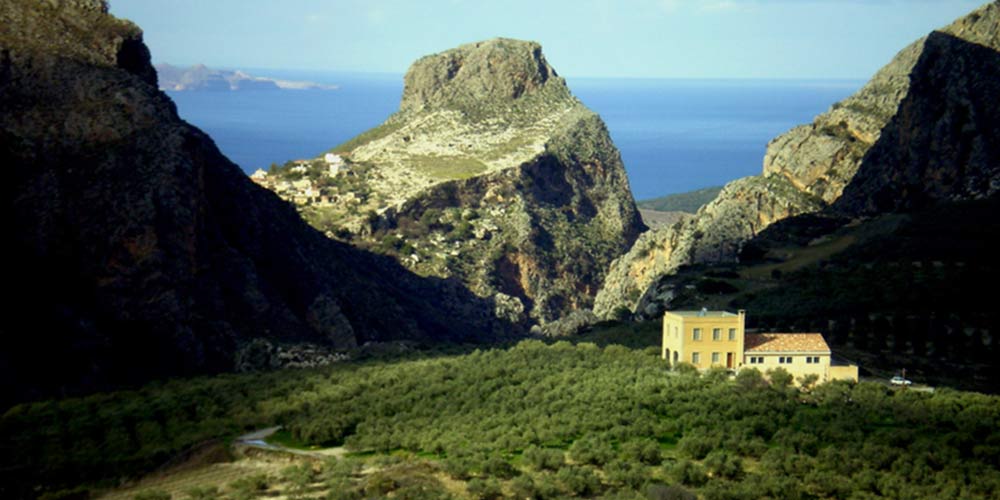 Farewell
Private transfer to Chania airport to catch your flight home. We wave you goodbye and wish to see you in a future trip!