Tour Overview
Athens
The city of goddess Athena, birthplace of democracy, with timeless allure, culture, and history. After a warm welcome at Athens airport, your private chauffeur will convey you to your lodging driving through the city highlights for a first introduction to the charms of the Greek capital. The balance of the day is at your leisure to explore the city on your own and feel like a local following our recommendations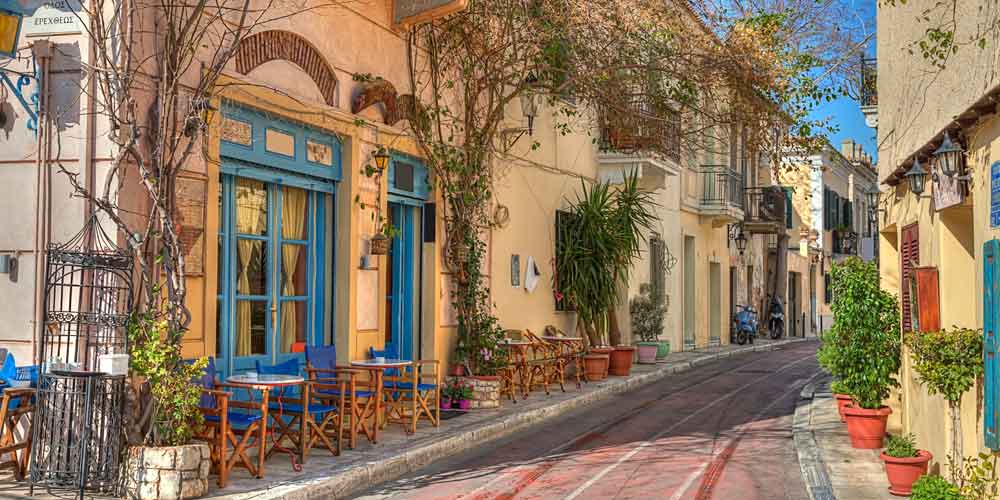 Athens
This morning with your PRIVATE guide, you will enjoy a tour of the highlights of Athens, including, the old town, the Acropolis, and the new Acropolis museum. Tonight, your dinner is at a high-end restaurant, with breathtaking vistas over the whole city and the Acropolis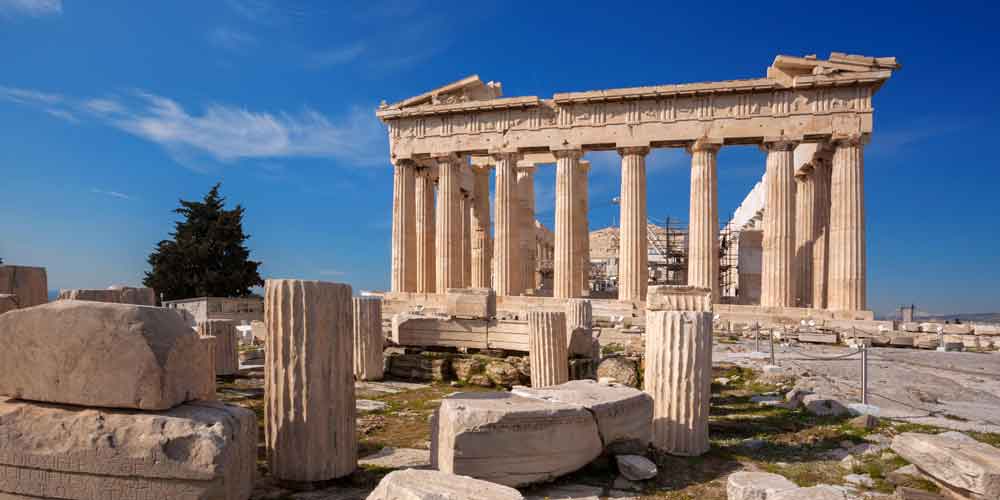 Crete, Elounda
Private transfer to Eleftherios Venizelos Athens airport to catch the flight to Heraclion, our local driver will welcome you and transfer you to your hotel in Elounda village with its fishing harbor surrounded by some of the island's most luxurious resorts.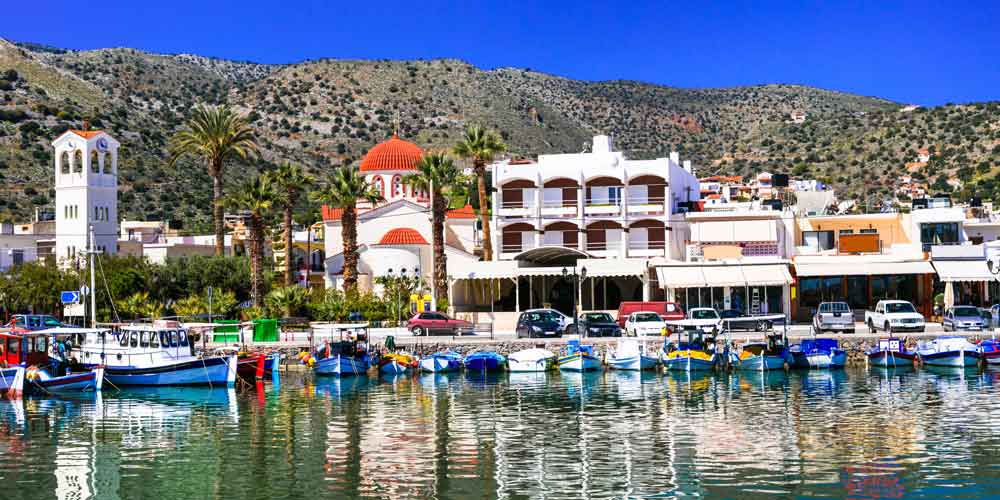 Crete, Elounda
Together with your professional private guide, you will visit Spinalonga island, the last leper 19th century colony in Europe. Your private driver will be waiting for you to return from Spinalonga, you will then depart for a visit to the picturesque town of Agios Nikolaos, an arty, leisurely, and yet bustling place.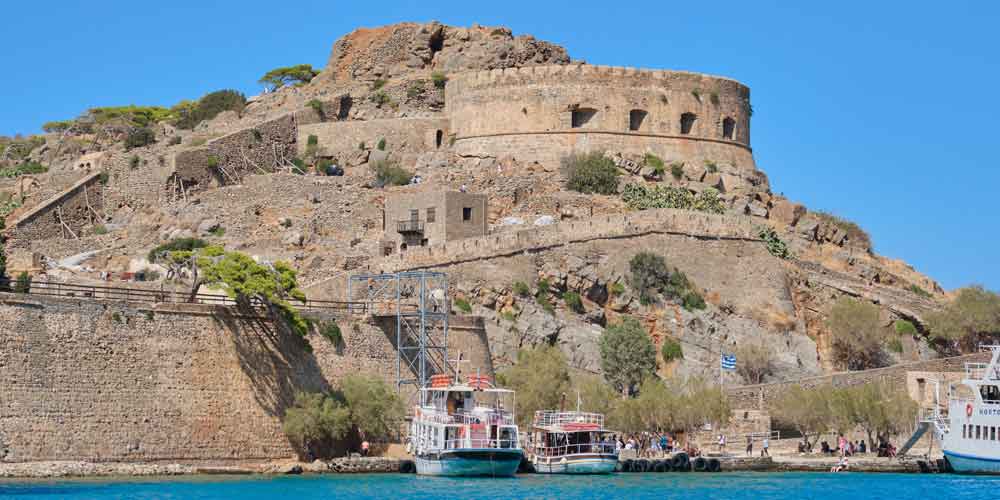 Crete, Elounda
An ultimate romantic experience awaits your, this evening you will be sailing on a caique surrounded by the breathtaking natural beauty of the coastline of Elounda and Spinalonga Island. Set off from the hotel's own jetty with chilled champagne and the chef's treat of canapés with local indigenous flavors for an intimate interlude.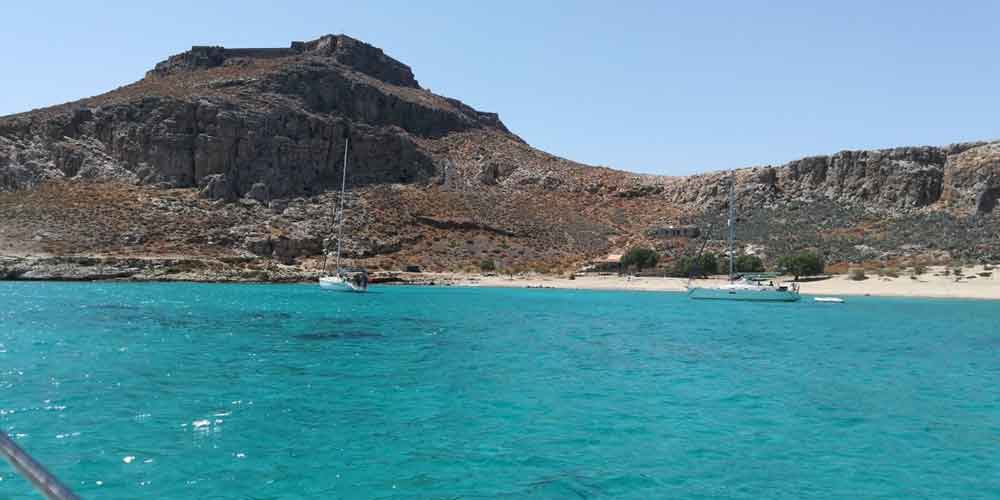 Crete, Elounda
Morning transfer to Heraclion port to catch the fast ferry boat to Santorini, the island of the astonishing sunsets and dramatic cliffs hanging over the blue of the Aegean Sea with numerous choices of restaurants & bars. Our local driver will welcome and transfer you to your hotel with amazing Caldera views.
Santorini
Today you will taste the famous wines of Santorini and admire the charming landscapes during sunset time as you move between three of the most distinctive island wineries and explore the cellars of each winery to see where the wine is bottled and matured. Sample some of the top wine vintages each estate has to showcase served alongside local cheese and snacks and enjoy views of the iconic Santorini's sunset during wine-tastings at the final winery visit.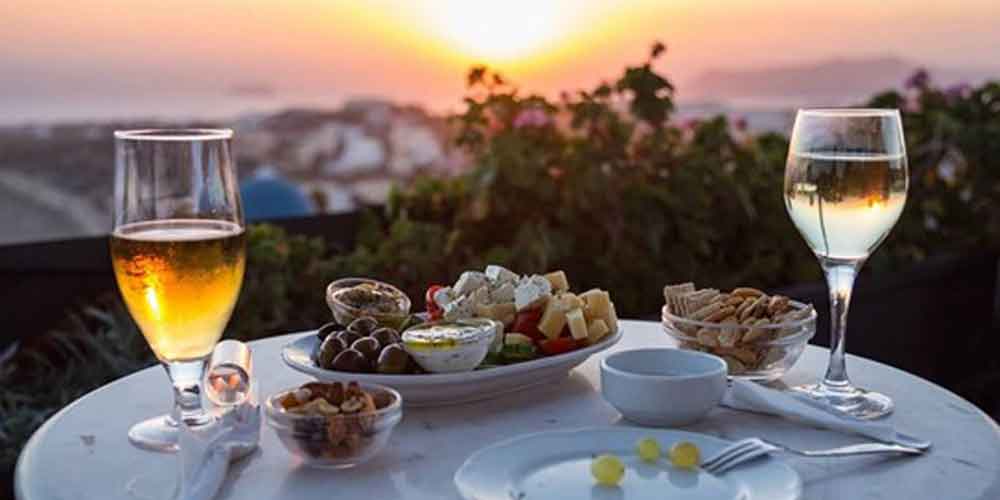 Santorini
Today your driver will meet you at your hotel lobby for your private sunset sail by Catamaran Lagoon 380 where you will sail through the Caldera, white, red, black beach, Indian Rock, Hot springs and Volcano. You can enjoy swimming, snorkeling and enjoy a delicious homemade dinner & open bar drinks.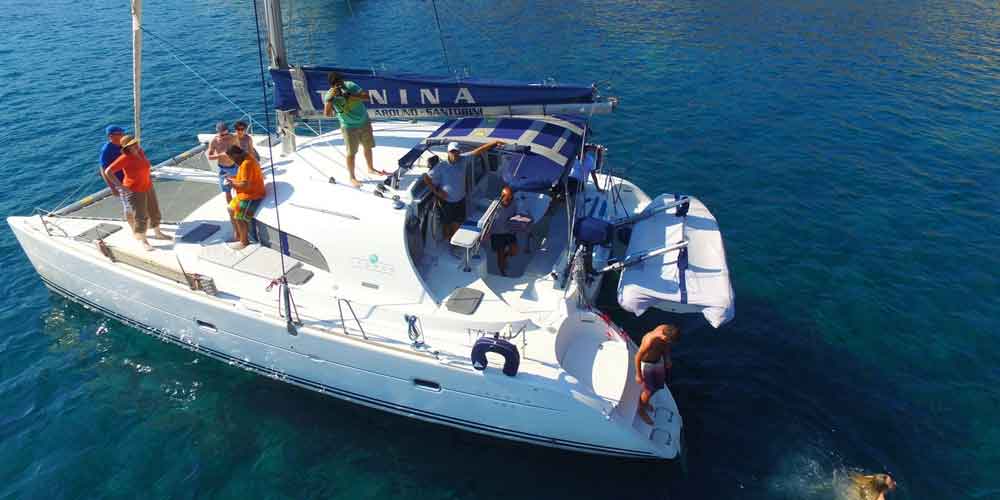 Amanzoe
Transfer to Santorini airport to catch the flight to Athens; Your private driver will drive you in Peloponnese peninsula, in the Greek mainland.; (106 miles, 2h 30'drive, plus stops). You first stop will be at the famous Corinth Canal which you will stop and see, then you will continue to Ancient Mycenae, and head to Epidaurus after that.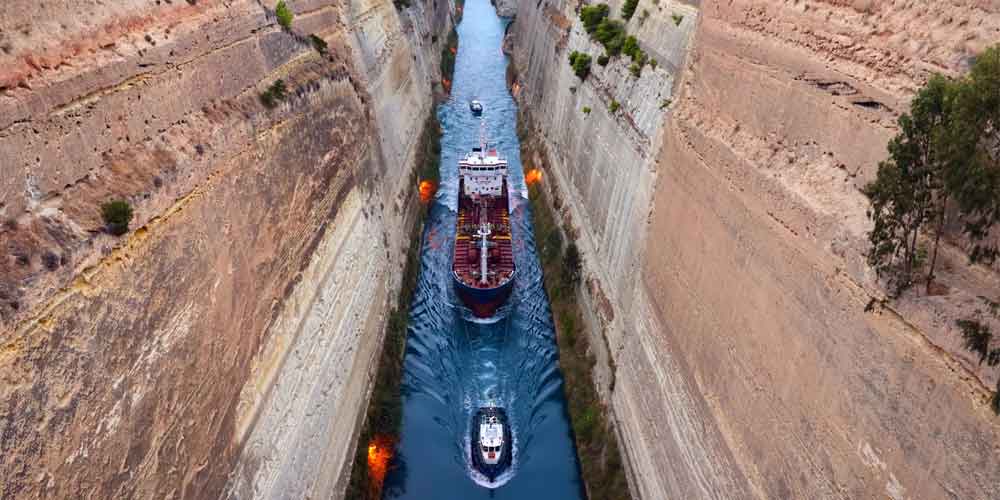 Hydra
PRIVATE full day sail to the beautiful islands of Hydra, where cars and motorcycles are not allowed, and public transportation is provided by horses and donkeys. You can swim in amazing beaches and enjoy your lunch at a traditional local taverna. It is here where Leonard Cohen and a generation of artists leaved. It is also where his first concert took place – just Cohen with his guitar and only a few friends in the audience, round the back of the shop.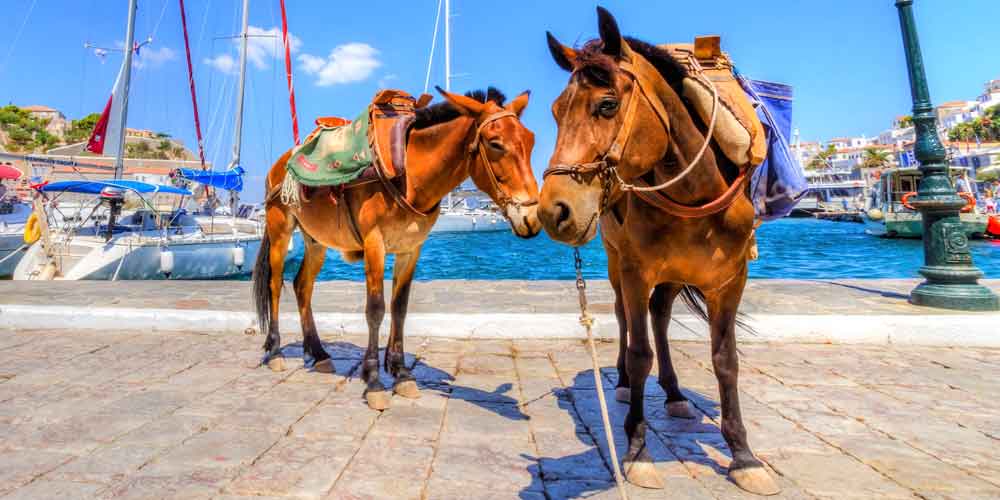 Mountain Villages
With your private driver, you can visit the wonderful mountainous villages of Arcadia region (120 miles, 2h. 45' apx): the picturesque village of Dimitsana with its open-air water museum, the traditional settlements of Lagkadia and Stemnitsa, the village of Karytaina with its Medieval castle and byzantine churches as well as Lousios river that according to mythology bathed Zeus with its waters.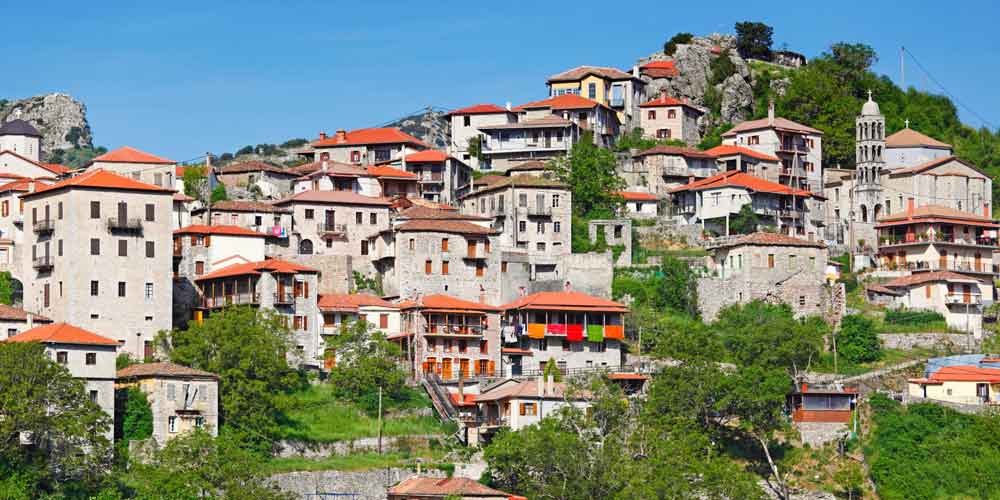 Farewell
Private Transfer to Athens airport to catch your flight home. We wave you goodbye and wish to see you in a future trip.